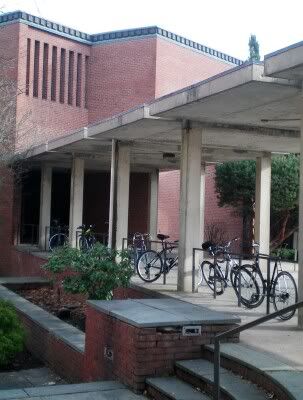 Alfred C. Fuller was hardcore. According to several online biographical statements, the founder of the Fuller Brush Company -- what was the Hartford factory location is now the CT Works Center -- did not play around. His philosophy for running a business can be summed up in his own words: "There was no loafing on the job, no fringe benefits that encouraged idleness." Thus, it is appropriate that the largest number of bicycles found on the University of Hartford campus were located around the building named after this man.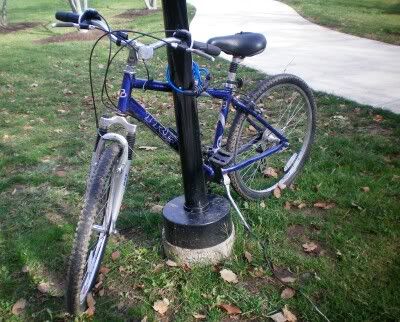 The Fuller Music Center houses the
Hartt School
, which is where some of the hardest working students on campus can be found. Besides working hard, they have a lot of schlepping to do, which might explain the number of bicycles.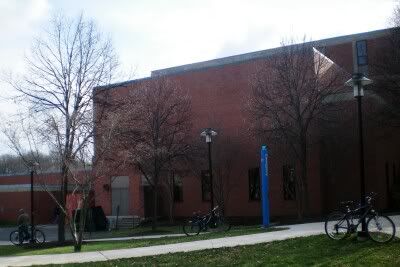 It's also likely that students majoring in the performing arts have longer commutes to their classes, as the new Handel Performing Arts Center is located off of the main campus, down on the corner of Albany Avenue and Westbourne Parkway. Biking sure is better than waiting for a shuttle bus.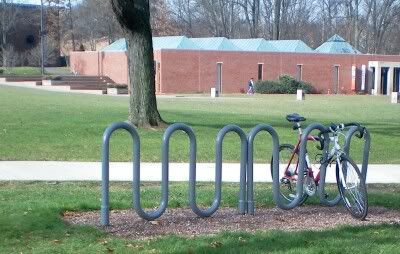 There was also a giant menorah on campus. No bikes were locked to it.