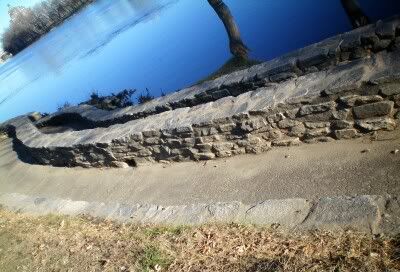 I don't do "heartfelt" or "sentimental," so the plethora of gratitude posts/articles leading up to and on Thanksgiving always infect me with good old-fashioned alienation and bitterness. People who do not have a fractured relationship with their families do not get this; so, it's been a week or so of knee-deep guilt and general annoyance. After all, a lot of these same people who love to talk about gratitude run out the next day to be rude to fellow beings at the shopping malls, nevermind support the Black Friday nonsense that requires minimum wage workers to report in at three a.m., forcing them to leave their own Thanksgiving dinners early so that they can take a nap before work.

What does this have to do with bicycles?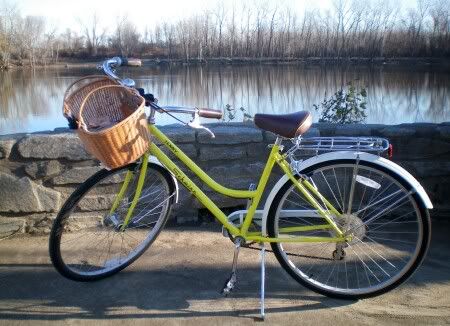 My pissy mood lifted enough today to recognize my gratitude for being able to ride a bike and for owning a decent one. This allows me to ride faster than the speed of street harassment. I can travel more safely late at night by myself. My brakes work.

Recognizing this, I took a shorter-than-expected jaunt down by the Connecticut River. When we begin to get snow and ice, I am switching from my Jenny to Starry Starry Bike, with the intention of maintaining Jenny's good looks and lack of saltiness. I had not even reached Downtown before realizing that I would have been better prepared for the ride with a balaclava and thermos of hot chocolate.

The ride to the river is always interesting. I cut through Sheldon-Charter Oak and South Meadows, which means passing buildings and beings that have both seen better days. The Capewell Horse Nail Factory and Colt Armory are two such places. As for the people, this area has a number of homeless shelters and soup kitchens, and it's along the highway and railroad, which some live along. I guess this traces back to gratitude too, because I live in a community where we actually have services and resources for the hungry, homeless, and ex-offenders. It might be uneasy at times to ride on past, but at least we are not outsourcing our "problems" for others to deal with.

Arriving at the secret creepy entrance to the Riverwalk, I saw the gate was closed and I could find no way around it. I suppose I could have jumped it and lifted my Jenny overhead, but honestly, that was a lot of effort to put forth on a Sunday morning. I figured I'd just ride on the roads further, go into Charter Oak Landing, and hook up with the path there.



What I discovered was that the path was obstructed by construction equipment. My assumption and hope is that they are finally getting around to completing Riverwalk South, the unpaved section of path between Charter Oak Landing and Mortensen Riverfront Plaza. It's never been too difficult to either ride or push my bike up the unpaved part, but as much as I might think I'm the center of the universe, other people may actually want to use this path, including the elderly and those in wheelchairs. What I learned over Thanksgiving vacation is that the elderly do not enjoy off-roading it through any parks. In fact, slightly uneven sidewalks can make them cranky.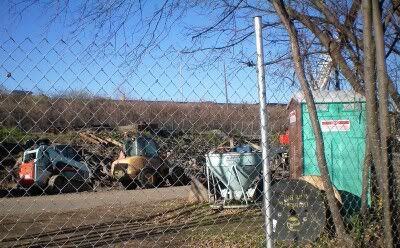 I was hoping the Riverfront Recapture website would have more information on the project, but there's nothing more than a vague reference to the plans.

Circling back, I got distracted by something I wanted to take a photo of and ended up heading the wrong way on a one-way street. This would not be a big deal except that after I was halfway down the street, people came pouring out of a Polish church and I found myself standing on the sidewalk, with my bike, just waiting for the street gridlock to subside.

Thinking I'd get something more out of this, I tried to find coffee and a snack Downtown, but unless I wanted a F.B.S. there was nothing for me. The Sunday after a holiday is reason for all the good places (anything but DD) to shut down.