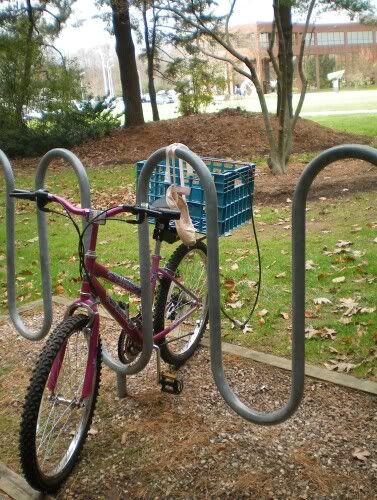 Exhibit A: Genderfuck bicycle. Note the bold fuchsia paint job that is paired with a deep blue crate.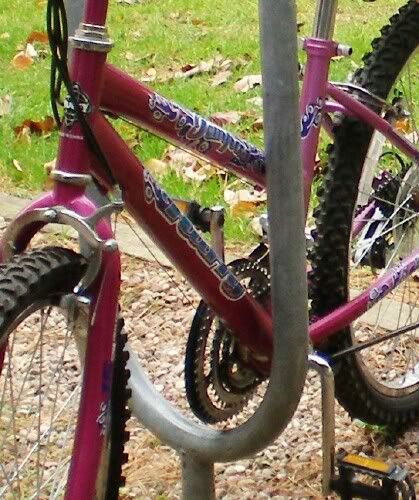 Exhibit B: The font is bubbly, script, and ultimately, girly; yet, the tires say "move out the way before I run you down."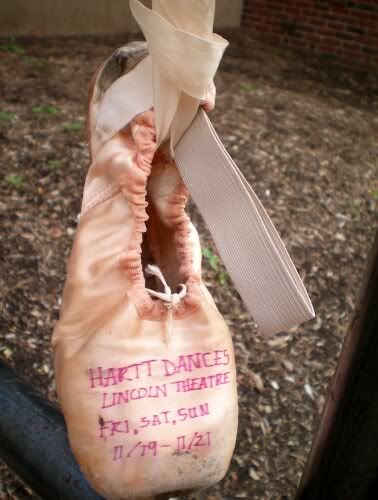 Exhibit C: Bicycle parking itself at rack where light pink ballet slippers are tied.

Verdict: Awesome. One fewer student in the Blue Hills neighborhood using a car to transport him/herself across campus.